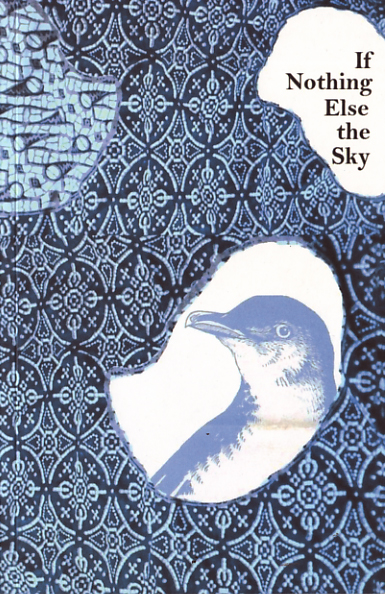 By Dave Roche
PO Box 221041
Chicago, IL 60622
sites.google.com/site/ifnothingelsethesky/home
Okay, so I have a confession. Before I stayed at Dave Roche's house during the ALA conference in Chicago I'd never read any of his zines. Sure, I knew who he was, I knew what On Subbing (his book about being a substitute teacher) looked like, I might even have read the back cover when my brother distroed it, but I'd never (knowingly) read anything he'd actually written.
But after meeting him, talking to him, and hearing him read excerpts from his zines I realized I really wanted to read his zines, and was excited to start his newest one, about his travels in SE Asia and Australia.
I really like travelling (I'm sleeping on my friend's floor in Kentucky right now!), and I spent a bunch of time living and travelling in Australia and SE Asia a few years ago, so I was excited to read about Dave's experiences. Though while there is definitely the appeal of "I've been there!" and "I slept at that place!", the true appeal of this zine is Dave's writing style: humourous, informative, and a little bit self-deprecating.