November 14th 2011- Telford special!
its been a while i know, personal / family issues and a relocation of the library but finally the wheels can start to turn again! so here we go, a comic, a zine and an LP, id previously posted 'joy of propaganda' zine from the same gene pool . would love to see other editions of ikabodpoo and the telfart tribyoon as well as more of the music of the orinj n yellakurtain rayles! a vinyl copy of 'shoot the hostage' would make my day, or even a scan of the cover. hats off to Jay wherever he may be, and to Sarah (Curse of Eve) !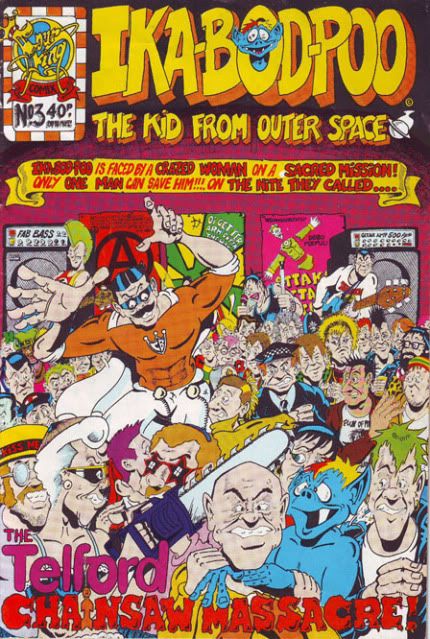 IKABODPOO - THE KID FROM OUTER SPACE ISSUE 3 - 'the Telford Chainsaw Massacre'
Just Brilliant.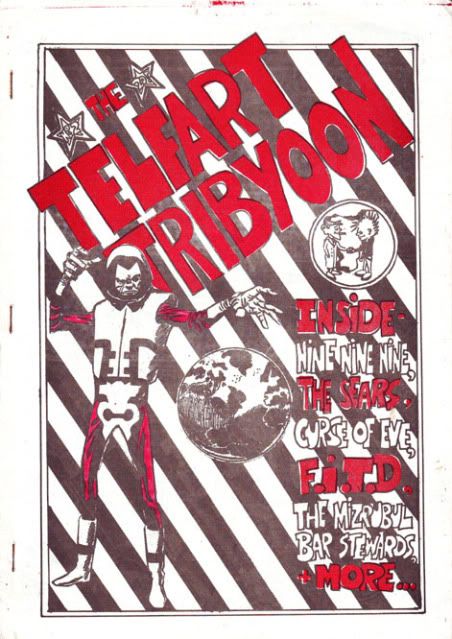 TELFART TRIBYOON 2
inc 999, The Sears, Curse of Eve, Flowers in the Dustbin, the Mizrubul Bar Stewards and more !

VARIOUS - 'SHOOT THE HOSTAGE' LP
Here is the tracklist for v/a 'SHOOT THE HOSTAGES' LP (9 Danke records).