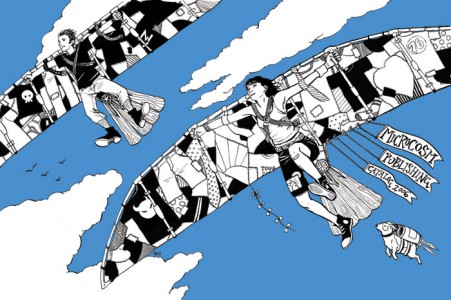 Мы заказываем зины с микрокосм паблишин:
http://microcosmpublishing.com/
Вот мой вишлист:
$20 Superpack: Punk Fuckin' Rock
15 Yearz of Zinez Superpack
A Rough DIY Zine On Developing B&W Film
Awesome Future: Stories of Victorious Action
Buzz #3
Constant Rider #8: The: Stories From the Public Transportation Front
Cramhole #2
Cramhole #3
Everything Goes To The Bottom
Feedback #3
Feedback #4
Feedback #6
Feedback #7 / Video Tonfa
Feedback #8
Give Me a Dollar
Go Fuck Yourself
Hot Damn & Hell Yeah / The Dirty South
In Search Of The Lost Taste
Papercutter #01
Papercutter #05
Papercutter #07
Papercutter #08
Papercutter #09
Papercutter #10
Papercutter #11
Papercutter #12
Papercutter #13
Papercutter #15
Peops #3
Peops #4
Peops #6
Please Don't Feed the Bears book
Ride The Lightning
Shut up & Love the Rain
Soy not Oi Book
Strange Voyage of the Leona Joyce Zine
The Sex Workers of Planet San Taurus: and other stories
The Zine Yearbook #5
You Fucked Up #4
Zinester's Guide to New York City
Zinester's Guide to Portland 4.5 Edition!
Вот вишлист макса:
Monsters
Cometbus #54: In China with Green Day
My Brain Hurts, Vol 1
My Brain Hurts, Vol 2
Freewheel Vol. 1
Doris #15: The Anti-Depression Guide
Присоединяйтесь к нам, пожалуйста, если кому-то что-то нужно.
Можно этот пост попиарить, мы только за!